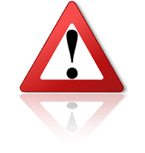 We have received a warning against an attempt to impersonate some of our members. The sender is using an Alias to replicate the email address and sending a corrupted word file. This email was sent using the good name of PIO Remarketing GmbH: broker@piospartslap.de with the alias of Michael Tilli.
Please be very careful. The file contains an image stating that it was created in an "Online Version of Microsoft Office Word" giving instructions to allow the content to be displayed and authorize the file. Please delete this file.
Please be very careful and always check with the sender. Additionally, always keep your antivirus up to code. If you need help or if you are in doubt, please feel free to contact us.
Trade Safe!
Pepe Bermúdez
Marketing & Sales www.TheBrokerSite.com
Phone: +1 3472846827
LinkedIn Profile:
linkedin.com/pepebermudez
MSN-Skype & Trillian: www.thebrokersite.com
Twitter:
@TheBrokerSite
Facebook:
facebook.com/TheBrokerSite

Dear Traders,
The first 100 traders registered for the 15th European Broker Meeting, register now and save 100's! Register online here
www.EuropeanBrokerMeeting.com/register
Early registration fee is 750 Euro per attendee for TBS members and payment is due before July 2019, from July the registration fee will be 850 Euro per attendee the difference we will donate to charity.
These companies already registered:
3 STEP IT GROUP OY Finland
AL-AHMED ENTERPRISES (UK) LIMITED UK
ALL BIROTIC DEVICES Romania
BB-NET MEDIA GMBH Germany
BUROSERVICE HUEBNER GMBH Germany
CAPITAL IT SERVICES LTD. UK
COMPUTER REMARKETING SERVICES LIMITED SPONSOR OF THE EBM UK
CONCORD GLOBAL SERVICES GMBH Germany
CONNECT IT GERMANY/DENMARK/SPAIN Germany
DAR AL BARAKAH COMPUTER TRADING LLC United Arab Emirates
DATA MEDIA Greece
DIRECT HARDWARE SUPPLY Denmark
ECCENTRIC PROFESSIONALS UK
ELECTRO, INC. Canada
ETB TECHNOLOGIES LIMITED UK
ETIC ONLINE Spain
EXPERT COMPANY GROUP SRL Romania
GEFORS TECHNO COMPUTERS Romania
GG SERVERPARTS Sweden
GLOBAL OPTIONS TECHNOLOGIES LTD. Israel
GREEN IT OU Estonia
HARDWARE ASSOCIATES LTD. UK
HUBX USA
INFRANET SRL Italy
INREGO GLOBAL AB MAIN SPONSOR EBM Sweden
INTELLIGENT BROKERAGE LIMITED UK
IT-RECYCLING.NL Netherlands
ITL LOGISTICS GMBH SPONSOR OF THE EBM Germany
LEDMAX SPONSOR OF THE EBM Romania
MAC OF ALL TRADES USA
MB TECH BB Slovakia
MCA TECHNOLOGY France
MICRODREAM LIMITED SPONSOR OF THE EBM UK
MODEC COMPUTER CENTER Romania
MORECO GROUP AB Sweden
OMOLO TRADING Netherlands
PC ARENA SPONSOR OF THE EBM Hungary
PCRAMA Greece
PROCURRI EUROPE LTD. UK
RAPID SOLUTIONS INTERNATIONAL SP ZOO SP. KOMANDYTOWA Poland
RCW (RETAIL COMPUTER WAREHOUSE) Netherlands
RE-TEK UK LIMITED UK
RL NETWORKS Netherlands
SIMPATICO NETWORK SRL Italy
TELLUS REMARKETING APS SPONSOR OF THE EBM Denmark
TES-AMM UK LTD. UK
VL-COMPUTERS Germany
WDMI - DIST.MATERIAL INFORMATICO UNIP., LDA Portugal
XPERIEN (PTY) LTD. South Africa
YATI INFOTECH India
Hope to see you in Monte Carlo and Trade Safe,
Mario Biemans
Managing Director
www.TheBrokerSite.com
Organizer of The
www.EuropeanBrokerMeeting.com
Phone:
+31 621546725
LinkedIn Profile:
http://nl.linkedin.com/in/mariobiemans
MSN-Skype: mario.biemans
Happy New Year Traders!
The following companies have achieved the status of
TBS Gold Members
in 2019. We would like to congratulate:
AAB International BV
Ace Options
Advance Services & Solutions Ltd.
Advanced Digital Dynamics Ltd.
Aiken Informatica, S.L.
AJC Trading
Algotech di Badiali D. e C. Sas
Art Media Group
Artenax import-export
Avansis Electronic SRL
Biss
Boxed, s.r.o.
Buroservice Huebner GmbH
Diablos Group IT
Digimarket OU
Diprocon sp. z o. o.
EET Group
Expert Company Group SRL
GG ServerParts
Global Options Technologies Ltd.
GPC Nord GmbH
Inkhouse
Inside Systems A/S
It-Sellout
Jannat TradeX Globally Connecting Technology & Trade
Jet Computer
Kenyon Refaeli
KOMPRE Sp. z o.o.
Kraftwerk3 IT GmbH
Masilis Systems Technology
Moreco Group AB
MyServerParts.eu
NETLAND Computers
PCGate
Plasico Computers Ltd.
RS Remarketing GmbH & Co. KG
SES Computers B.V.
Smart Systems
Sprint Computer Services srl
Sunset IT Distribution Ltd.
Tech Trade International, LLC
Technimax s.r.o.
Technology Supplies International Ltd.
Tekeurope UK Ltd.
The Change Organisation Limited
Total Business Care
Ultratec
Zibris AG
TBS Gold Members have been with us for
10 years
without any unsolved complaints. We are very happy to have them on board.

Please check our complete list of
Gold Members
and
Trusted Members
.
TBS was founded in 1999 and we have been growing each year since we started. We now have over 1600 companies listed, you can see them all on our Companies Page: www.TheBrokerSite.com/companies.php.
Trade Safe,
Mario Biemans
Managing Director
www.TheBrokerSite.com
Organizer of The
www.EuropeanBrokerMeeting.com
Phone:
+31 621546725
LinkedIn Profile:
http://nl.linkedin.com/in/mariobiemans
MSN-Skype: mario.biemans