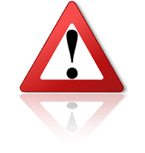 There is a Fraud Attempt pretending to be the Real Company BigPockets.co.uk. We have been contacted by Alfi, owner of BigPockets.co.uk, and he has confirmed that the following contact does not represent the company and should be treated with care:
Crieg Gilbert
Sales Assistant
Big Pockets
Unit 7 Bourne Mill Business Park
Guildford Road Farnham
Surrey GU9 9PS
United Kingdom
Tell: +44 (203)2868439
Email: crieg.gilbert@aol.com
Furthermore, BigPockets.co.uk is a company which does not do trading but it is only aimed at the end user market.
If you have been contacted by this company, please do not send money and stop the communication. For any doubts, you can also contact Alfi Arib at
alfi@bigpockets.co.uk
.
And certainly, if you are in doubt of a company, contact or deal, please feel free to contact us.
Trade Safe!
Pepe Bermúdez
Marketing & Sales www.TheBrokerSite.com
Mobile: +52 (1) 55 5456 2816
LinkedIn Profile: http://nl.linkedin.com/in/pepebermudez
MSN-Skype & Trillian: www.TheBrokerSite.com
AIM & G-Talk: Pepe@TheBrokerSite.com
Yahoo! Messenger: Pepe_TheBrokerSite