Posted by Pepe Bermúdez on October 1st, 2012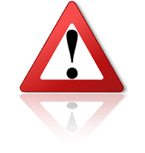 We have been notified of a fraud attempt trying to contact members through LinkedIn using the name of the REAL company "Morgan Computers". We have spoken to Bentham Ltd t/a Morgan Computers and the following contact is a case of Phishing:
Stephanie Taylor
morgacomputeruk@gmail.com
Director Marketing
Morgan Computers UK
Unit 1- 5 Polham Lane, Somerton,
Somerset, TA11 6SP
Tel: +447031968491
Fax: +441458273955
Bentham Ltd. and Morgan Computers have nobody with that name working for them. Please ignore and report any contact made by Stephanie Taylor (linkedin.com/pub/stephanie-tayloy/59/6/960) and treat this profile as fake.
If you are in doubt of any company or person, please feel free to
contact us
.
Trade Safe!
Pepe Bermúdez
Marketing & Sales www.TheBrokerSite.com
Mobile: +52 (1) 55 5456 2816
LinkedIn Profile: http://nl.linkedin.com/in/pepebermudez
MSN-Skype & Trillian: www.TheBrokerSite.com
AIM & G-Talk: Pepe@TheBrokerSite.com
Yahoo! Messenger: Pepe_TheBrokerSite