Posted by Pepe Bermúdez on October 19th, 2012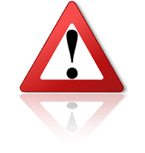 We have been informed about a fraud attempt pretending to be Jonas Frey from the REAL company 'Probe Networks'. They are offering products via email using different phone numbers and slightly different email addresses. They use the following contact information:
Probe Networks
Jonas Frey
Auf Strützberg 26 D-66663 Merzig
Tel: +(49) (0) 8922061032
Fax: +(49) (0) 8956453434
e: jf@probe-networrks.de
(Please notice the double "R")
The fake domain is registered in The United States and the phone numbers do not belong to the real company. Please be very careful when contacted with this offer. The REAL company is not a member on www.TheBrokerSite.com but you can find their contact details on their website: http://www.probe-networks.de
If you are in doubt of a new offer or company, please feel free to
contact us
.
Trade Safe!
Pepe Bermúdez
Marketing & Sales www.TheBrokerSite.com
Mobile: +52 (1) 55 5456 2816
LinkedIn Profile: http://nl.linkedin.com/in/pepebermudez
MSN-Skype & Trillian: www.TheBrokerSite.com
AIM & G-Talk: Pepe@TheBrokerSite.com
Yahoo! Messenger: Pepe_TheBrokerSite