Posted by Pepe Bermudez on December 10th, 2012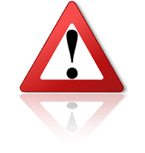 We have been notified of the following company contacting members, accepting payment and not sending goods:
DUNA GmbH
Werner-von-Siemens-Str. 6
86159 Augsburg
GERMANY
Tel.: +49 - 8216008035 - 90
Fax: +49 - 8216008035 - 99
Skype: dunagmbh
eMail: adrian.duna@dunagmbh.de
Web: www.dunagmbh.de
This company has never been a member on www.TheBrokerSite.com. When verifying this profile, we found out the following:
1. Their domain has no registry info and it was created on March this year.
2. Their imprint states their VAT number and company registry is still in process.
3. The address he sends belongs to a business park without any record of this company.
One of our members has started a legal procedure against them for the goods and another one for the use of their corporate image. Please be very careful if contacted.
When you are in doubt of a company or contact, please feel free to
contact us
.
Trade Safe!
Pepe Bermúdez
Marketing & Sales www.TheBrokerSite.com
Mobile: +52 (1) 55 5456 2816
LinkedIn Profile: http://nl.linkedin.com/in/pepebermudez
MSN-Skype & Trillian: www.TheBrokerSite.com
AIM & G-Talk: Pepe@TheBrokerSite.com
Yahoo! Messenger: Pepe_TheBrokerSite