Posted by Pepe Bermudez on December 14th, 2012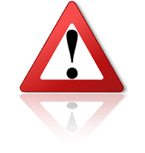 We have been warned against the company Access IT Limited once again trying to contact other traders. They are offering below the market prices for Grade A products. They are publishing the offers in LinkedIn groups, now under the name of Maeve Moloney.
One of our members was contacted by this person. When they asked to visit them for an inspection of the goods they requested a 50% advance payment before the visit. Their telephone line was very poor and when investigating, the real Maeve Moloney turned out to be in the IT Education industry and not trade.
Please be very careful when contacted with this contact information:
Maeve Moloney
Email:
diamondmaeve@hotmail.com
Company:
Access IT Limited
LinkedIn Groups:
- Refurbished Hardware Group
- IT Trade Online B2B Marketplace for New and Used IT Inventory
- BELGIUM - Import, Export, Trading
- Electronic Components Trade
- Liquidation Inventory for Buyers and Sellers
- IT Surplus Trading Group
- European It Distributors
- Consumer Electronic & e-Waste Traders
- Secondary IT and Telecom Hardware
- Used IT Hardware
- Surplus liquidation Stock
- The IT Sales Global Community
Related post:
Watch Out for Catherine Cornelius
When in doubt of a company or contact, you can always visit our
News Page
. If you need further reference, please feel free to
contact us
.
Trade Safe!
Pepe Bermúdez
Marketing & Sales www.TheBrokerSite.com
Mobile: +52 (1) 55 5456 2816
LinkedIn Profile: http://nl.linkedin.com/in/pepebermudez
MSN-Skype & Trillian: www.TheBrokerSite.com
AIM & G-Talk: Pepe@TheBrokerSite.com
Yahoo! Messenger: Pepe_TheBrokerSite