Posted by Pepe Bermudez on December 17th, 2012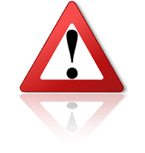 We have been notified of a fraud attempt acting to be CEGID.FR. They request large quantities of CPU, or other high priced parts, and accept prices over market instantly. Any request coming from the domain
fr-cegid.com
are fake.
Upon request with Cegid´s legal Department in France we received the following information back:
"... I confirm that all the documents you received from « CEGID SA, France, contact@fr-cegid.com » are false ; this email adress is not an available adress belonging to CEGID SA. It was created by the scammer who contacted you.
We lodged a complaint with the police and we recommend you to do the same. ..."
Please be very careful when contacted from the domain fr-cegid.com
When in doubt of a company, please feel free to
contact us
.
Trade Safe!
Pepe Bermúdez
Marketing & Sales www.TheBrokerSite.com
Mobile: +52 (1) 55 5456 2816
LinkedIn Profile: http://nl.linkedin.com/in/pepebermudez
MSN-Skype & Trillian: www.TheBrokerSite.com
AIM & G-Talk: Pepe@TheBrokerSite.com
Yahoo! Messenger: Pepe_TheBrokerSite