Posted by Pepe Bermudez on December 17th, 2012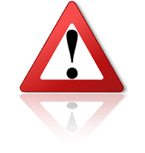 We have received requests for references of a couple companies in The United States today which we found out are owned by UK IT Trade. This is a company which will appear to be a valid company up until the point when they receive money.
Now, they are trying to contact other traders under these domains:
BluenetOnline.com
Golden-Online.net
Please be very careful when receiving offers from these companies.
Related Posts:
Fraud Warning :: UK IT Trade
When you are in doubt of a company, please feel free to
contact us
.
Trade Safe!
Pepe Bermúdez
Marketing & Sales www.TheBrokerSite.com
Mobile: +52 (1) 55 5456 2816
LinkedIn Profile: http://nl.linkedin.com/in/pepebermudez
MSN-Skype & Trillian: www.TheBrokerSite.com
AIM & G-Talk: Pepe@TheBrokerSite.com
Yahoo! Messenger: Pepe_TheBrokerSite