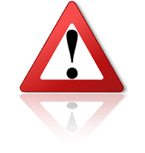 We have been notified of a fraud pretending to be Steria from France. They are contacting members claiming to be interested in IT hardware and components (HDD, Notebooks, Micro SD, CPU) and asking for credit and payment terms.
They are using this contact information:
Tel: +33178769031
Fax: +33182660269
Email: commandesb2b@steria-france.fr (Domain Registered one month ago)
They are using also valid data in their contact emails. Please be very careful and look closely at their details.
The REAL Steria France has the following contact details:
Domain: www.steria.com/fr/
Contact email: contact-france@steria.com
Number: +33 (0) 134886000
Please ignore any contact with different information or domain. Please feel free to contact us when in doubt of a new contact.
Trade Safe!
Pepe Bermúdez
Marketing & Sales www.TheBrokerSite.com
Mobile: +52 (1) 55 5456 2816
LinkedIn Profile: http://nl.linkedin.com/in/pepebermudez
MSN-Skype & Trillian: www.TheBrokerSite.com
AIM & G-Talk: Pepe@TheBrokerSite.com
Yahoo! Messenger: Pepe_TheBrokerSite