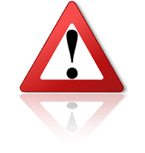 We have been contacted by one of our members regarding ITTrade24.de (Never before a member on www.TheBrokerSite.com).
He had ordered Cisco Equipment from them and sent payment at the end of last year. The first shipment he received was the wrong product. After informing about this, a month later, a shipment was received in return with an empty box.
Please be very careful when contacted by this company:
I.T. Trade 24
Address: Daimlerstrasse 1, 76307 Karlsbad, Germany
Phone: +49 720227427490
Fax: +49 720227427499
E-Mail: info@ittrade24.de
Contact Person: Frank Wagner
When in doubt of a new contact, please feel free to contact us.
Trade Safe!
Pepe Bermúdez
Marketing & Sales www.TheBrokerSite.com
Mobile: +52 (1) 55 5456 2816
LinkedIn Profile: http://nl.linkedin.com/in/pepebermudez
MSN-Skype & Trillian: www.TheBrokerSite.com
AIM & G-Talk: Pepe@TheBrokerSite.com
Yahoo! Messenger: Pepe_TheBrokerSite