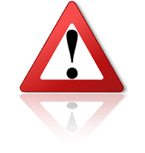 We have been informed of an attempt pretending to be the REAL company Osiatis France. They are requesting large quantities of processors.
Please be very careful when contacted with these details:
OSIATIS SYSTEMS
Tel: +33170060495
Fax: +33177746446
Email.: g.bruno@osiatis-systems.fr (Domain registered in November last year)
I have contacted the REAL company and they do not work with that domain. When contacted with the domain "osiatis-systems.fr", please treat this profile as Fake. The REAL Company contact information is:
OSIATIS
www.osiatis.com
Tel: + 33 141283000
Their site is also available under these names: www.osiatis.fr ; www.osiatis.net ; www.osiatis.org
When in doubt of a new company, please feel free to contact us at www.TheBrokerSite.com/contact.php
Trade Safe!
Pepe Bermúdez
Marketing & Sales www.TheBrokerSite.com
Mobile: +52 (1) 55 5456 2816
LinkedIn Profile: http://nl.linkedin.com/in/pepebermudez
MSN-Skype & Trillian: www.TheBrokerSite.com
AIM & G-Talk: Pepe@TheBrokerSite.com
Yahoo! Messenger: Pepe_TheBrokerSite