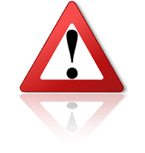 We have received several requests for reference on the company "IT Source Limited" or "IT Source Ltd." as they have been offering Cisco equipment at very low prices. We hadn't been able to recommend as there was no information about them to verify their authenticity.
Today, our Trusted Members Advanced Digital Dynamics pointed out that they were using their name in the signature of IT Source Ltd.'s messages.
Please be informed that Advanced Digital Dynamics is not part of this organization and it is not connected to IT Source Limited. Be very careful when contacted by this company:
IT Source Limited
Domain: itsourceinc.net
Phone: +86 2150819397
Fax: +86 2158940309
Address: 458 Fushan Road, New District, Pudong Area, Shanghai, 201205 China
This company has never been a member on www.TheBrokerSite.com. We haven't been able to verify their address, their domain was registered very recently in the Marshall Islands, and very few online mentions of this company name actually belong to them.
Please feel free to contact us when you are in doubt of a company or contact approaching you.
Trade Safe!
Pepe Bermúdez
Marketing & Sales www.TheBrokerSite.com
Mobile: +52 (1) 55 5456 2816
LinkedIn Profile: http://nl.linkedin.com/in/pepebermudez
MSN-Skype & Trillian: www.TheBrokerSite.com
AIM & G-Talk: Pepe@TheBrokerSite.com
Yahoo! Messenger: Pepe_TheBrokerSite