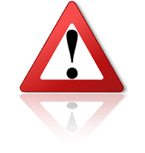 We have been informed of a new attempt to ask for a credit line on behalf of Akka Informatique Et Systemes SAS. The fraudster is asking for a 30 day term credit to different companies pretending to work for as the director and using fake domains and addresses.
This attempt was also made last year and it is registered on our news page:
Fraud Warning :: Hiding Behind the Name of Akka Informatique Et Systemes
Another Fraud trying to hide behind the real company Akka Informatique
Please be informed that the REAL Company Akka Informatique Et Systemes SAS works with the domain name www.akka.eu. You can just Google their name. Make sure to be dealing with the real company.
All TBS Members can contact us at any time to ask for information on any company or contact they receive. Please feel free to request a reference from us before closing any deal.
Trade Safe!
Pepe Bermúdez
Marketing & Sales www.TheBrokerSite.com
Mobile: +52 (1) 55 5456 2816
LinkedIn Profile: http://nl.linkedin.com/in/pepebermudez
MSN-Skype & Trillian: www.TheBrokerSite.com
AIM & G-Talk: Pepe@TheBrokerSite.com
Yahoo! Messenger: Pepe_TheBrokerSite