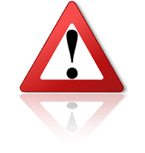 It has been brought to our attention that the company "InOrbit System" has been contacting our members. This is NOT a member on www.TheBrokerSite.com and has never been.
Please be very careful when approached by the following contact:
Jessy Taylor
INORBIT SYSTEM
E-mail:
jessy.taylor@inorbit.com
Web Site:
www.inorrbit.webs.com
AIM:
jessy.taylor@inorbit.com
Skype:
jessy.inorbit
Phone Number:
+91 7940037274
They have the same modus operandi as
another fraud attempt we discovered in the past
:
1. Their email domain is parked and belongs to a domain broker. It does not represent a company
2. They send the address of a website hosted in a free environment "webs.com"
3. They share the same phone number with the fraud attempt mentioned.
When approached by a new company, please feel free to contact us. We hold a much detailed CRM and will help you investigate the authenticity of an offer.
Trade Safe!
Pepe Bermúdez
Marketing & Sales www.TheBrokerSite.com
Phone: +31 765658275
LinkedIn Profile: http://nl.linkedin.com/in/pepebermudez
MSN-Skype & Trillian: www.TheBrokerSite.com
AIM & G-Talk: Pepe@TheBrokerSite.com
Yahoo! Messenger: Pepe_TheBrokerSite