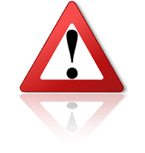 We have warned about this company back in August 2013, but apparently they are still active. Last warning, they used Dominic Toretto as the contact person (like in the movie), and now they are using Vivian Bell as the contact person.
More details:
Vivian Bell
ThunderProcessing limited
Phone: 602-910-4028
Fax: 602-323-9401
Skype:vivian.bell3
Email: Vivian@thunderprocessing.com
MSN:vivian.bell3@hotmail.com
http://www.thunderprocessing.com
2150 East Raymond Street, Phoenix, AZ 85040, United States
They seem to be copying other people's stock and sending it around as their own. They still use their Chinese website, even though they pretend to be from Arizona, USA.
Be careful when trading with them, and we advise not to send any upfront payment.
Trade Safe!
Brian Altman
Technical Director www.TheBrokerSite.com