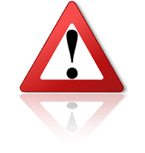 We have been informed of a fraud attempt to get products on credit using the good name of ASDA Stores Limited. Please be very careful. We received this email from one of our members:
"...
Dear Sir / Madam ,
I am mark Guss from a company named ASDA GROUP LTD based in England. We come to you because,we are interested
about your product, and we would like to know some information below :
- It is possible to place a order with your company ?
- Do you ship to England ?
Could you please tell us how to operate facility for long term opportunity for each others benefits and reliability purpose.
PS. Payment term and Condition are: Bank Transfer, Credit line Account
(15
To 90 days) Agreements
Best Regards
Best Regards
Manager
Mark Guss
mobile: 00447563351927
fixed : 00441138680144
markguss@groupasda.com
www.groupasda.webs.com
ASDA GROUP LIMITED
ASDA HOUSE
SOUTH BANK
GREAT WILSON STREET
LEEDS
LS11 5AD
Company No. 01396513
Vat Registration Number: GB362012792
Email: asdasupermarkets73@gmail.com
..."
Please note:
- The domain is hosted on a free service. ASDA's domain is asda.com.
- The email domain was registered recently in Germany.
- None of the direct contact details is listed.
When you are in doubt of a company or trader, please feel free to contact us.
Trade Safe!
Pepe Bermúdez
Marketing & Sales www.TheBrokerSite.com
Phone: +31 765658275
LinkedIn Profile: http://nl.linkedin.com/in/pepebermudez
MSN-Skype & Trillian: www.TheBrokerSite.com
AIM & G-Talk: Pepe@TheBrokerSite.com
Yahoo! Messenger: Pepe_TheBrokerSite