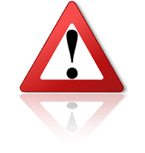 We have been warned against an attempt to get credit on behalf of the company ADP GSI France.
The contact came with the following email:
"...
Dear ......,
we are ADP one of the French largest specialist electrical
retailing and services company.

Our aim is to bring the latest technology at the best prices to our customers combined
with
great advice and after sales care.

we would like to open an account with
Your company for 30 days or less payment.
We are register with Coface LTD
So you can submitted for a credit please find attached our company detail .
Mr Durant Alex
DIRECTEUR ACHATS MATERIELS .
Tel: + 331 7006 0404
Fax : + 331 7270 5474
31 AVENUE QUENTIN
92000 NANTERRE
SIRET :43212373500255
TVA : FR: 70 432123735
RCS : NANTERRE B 432 123 735
..."
1. The domain is registered in Germany and it is very recent.
2. The original company is dedicate to payroll, Human Resources and tax administration.
3. The address of the original company is http://www.fr.adp.com/
4. The phone numbers beginning with 017270 belong to another city: Créteil (94000)
Please be very careful and make sure you are contacting the right company. When you are in doubt of a company or trader, please feel free to contact us.
Trade Safe!
Pepe Bermúdez
Marketing & Sales www.TheBrokerSite.com
Phone: +31 765658275
LinkedIn Profile: http://nl.linkedin.com/in/pepebermudez
MSN-Skype & Trillian: www.TheBrokerSite.com
AIM & G-Talk: Pepe@TheBrokerSite.com
Yahoo! Messenger: Pepe_TheBrokerSite