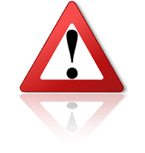 We have been informed of a company having taken money from several members and companies in the industry. Please be very careful when approached by this contact:
Hightec Systeme :: An- und Verkauf von IBM Hardware, Midrange und Mainframe, Technischer Support
Contacts: Margrid Undorf & Rüdiger Müller
Address: Hubertusstrasse 19, 82031 München/Grünwald Germany
Phone: +49 8964260079
Mobile: +49 0 15167514184
VAT Nummer: DE212847356
We have reasons to believe this fraud is also connected to
Erik Koch from a previous warning against IT-Services
.
When in doubt of a company, please feel free to contact us.
Trade Safe!
Pepe Bermúdez
Marketing & Sales www.TheBrokerSite.com
Phone: +31 765658275
LinkedIn Profile: http://nl.linkedin.com/in/pepebermudez
MSN-Skype & Trillian: www.TheBrokerSite.com
AIM & G-Talk: Pepe@TheBrokerSite.com
Yahoo! Messenger: Pepe_TheBrokerSite