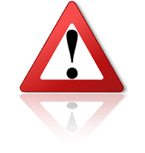 In the past we have sent warnings against a fraud attempt hiding behind the name of Ingram Micro sending Apple offers. We have been informed that this same fraudster is using different details. Please be very careful when contacted by:
Ingram Tech
Contact person: Helen Weir
Address: 200 South Biscayne Boulevard, Suite 2000. Miami, FL. 33131 United States of America
Tel: +1 3055171991
Fax: +1 3059132695
Skype: Helen.Weir922
eMail: Helen@ingramtech-online.com
MSN/Skype: helen.weir922@hotmail.com
URL: http://ingramtech-online.weebly.com/ (notice this is a free hosting)
They claim to work with the following brands:
APPLE
SUN Microsystems
Cisco
HP
IBM
HUAWEI
H3C
3COM
Alcatel
Lucent
Nortel
Juniper
AVAVA
Extreme
Brocade
Foundry
Transition
Ericsson
Acer
TP-LINK
SONY
DELL
Samsung
Western Digital
Intel
Lenovo
Kingston
Logitech
Toshiba
LG
Fuji
Nikon
Canon
ZTE
You can see our previous warnings at our news page:
Do not deal with www.IngramTe.com Ingram Tech Limited
Be careful when dealing with Ingram Tech Limited
When in doubt of a company, please feel free to contact us or
visit our companies page for information on verified traders, wholesalers and brokers.
Trade Safe!
Pepe Bermúdez
Marketing & Sales www.TheBrokerSite.com
Phone: +31 765658275
LinkedIn Profile: http://nl.linkedin.com/in/pepebermudez
MSN-Skype & Trillian: www.TheBrokerSite.com
AIM & G-Talk: Pepe@TheBrokerSite.com
Yahoo! Messenger: Pepe_TheBrokerSite