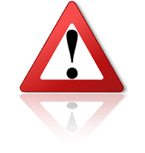 This is a similar case to the previous warning:
Phishing Alert ...
from November 2013.
We have been informed of another attempt to open credit for 15 and up to 45 days using the good name of Osiatis France. Please be very careful when contacted by:
Daniel Blot
OSIATIS FRANCE
Tel: +33 180846007
Fax: +33 820568780
Email: danielblot@osiatis-france.fr
This is a domain which was opened this year in Germany and does not belong to the real company. Please note that the real domain is always Osiatis.com and can be linked from Osiatis.fr.
When in doubt of a new company approaching you, please feel free to contact us.
Trade Safe!
Pepe Bermúdez
Marketing & Sales www.TheBrokerSite.com
Phone: +31 765658275
LinkedIn Profile: http://nl.linkedin.com/in/pepebermudez
MSN-Skype & Trillian: www.TheBrokerSite.com
AIM & G-Talk: Pepe@TheBrokerSite.com
Yahoo! Messenger: Pepe_TheBrokerSite