Posted by Mario on January 20th, 2011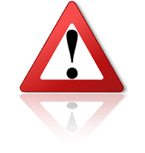 Our real TBS member Christian Graf from Dynamix-Solutions in Germany with the email address graef@dynamix-solutions.de and phone number +49 3760218538 just contacted me that there is a FRAUD around pretending to be him.
The FRAUD uses the email address graef@dynamix-solutons.de (no i in solutions) and the phone number (+49)8921094768.
Please note these messages were not sent through TBS but through another trading website.
Please make sure that the offers from Dynamix Solutions you respond to are being send from @dynamix-solutions.de!
Please
contact us
in case you have any questions.
Trade Safe!
Pepe Bermúdez
Marketing & Sales www.TheBrokerSite.com
Mobile: +52 (1) 55 5456 2816
LinkedIn Profile: http://nl.linkedin.com/in/pepebermudez
MSN-Skype & Trillian: www.TheBrokerSite.com
AIM & G-Talk: Pepe@TheBrokerSite.com
Yahoo! Messenger: Pepe_TheBrokerSite