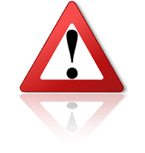 We have been informed of a Phishing Attempt hiding behind the name of
Etileno XXI Services B.V.
One of our members received a Purchase order with a delivery request to a different address. When contacting the real company, they were informed this was a Fraud. Please be very careful when approached by this contact:
Contact person:
David van der Putten
email:
david.putten@etileno.nl
Website:
www.etileno.nl, www.etileno.eu
(Please note they are not working, they were registered very recently and the registry is in Germany)
Tel:
+31 105140229
Fax:
+31 848748787
Delivery address:
Anthonetta Kuijlstraat 76, 3066 GS Rotterdam. The Netherlands
When in doubt of a company or contact, please feel free to ask us and we will verify the veracity of the deal.
Trade Safe!
Pepe Bermúdez
Marketing & Sales www.TheBrokerSite.com
Phone: +31 765658275
LinkedIn Profile:
http://nl.linkedin.com/in/pepebermudez
MSN-Skype & Trillian: www.TheBrokerSite.com
AIM & G-Talk: Pepe@TheBrokerSite.com
Yahoo! Messenger: Pepe_TheBrokerSite