Posted by Pepe on January 6th, 2011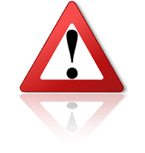 Unfortunately this seems to happen more and more, frauds using a gmail/hotmail or other free email address and pretending to be a real company/TBS member!
Now it has happened to Reuse Recycle IT Ltd. their domain is www.reuserecycleit.co.uk and their email addresses are always @reuserecycleit.co.uk.The frauds used the email address reuserecycleit@europe.com.
When you get an email from Reuse Recycle IT Ltd make sure it comes from an address @reuserecycle.co.uk. Please watch out for this kind of identity theft fraud and always make sure that you are dealing with the real company.
Please note you can find all our members and their real details on our "Companies Page".
You can also contact us for assistance when in doubt.
Trade Safe!
Pepe Bermúdez
Marketing & Sales www.TheBrokerSite.com
Mobile: +52 (1) 55 5456 2816
LinkedIn Profile: http://nl.linkedin.com/in/pepebermudez
MSN-Skype & Trillian: www.TheBrokerSite.com
AIM & G-Talk: Pepe@TheBrokerSite.com
Yahoo! Messenger: Pepe_TheBrokerSite