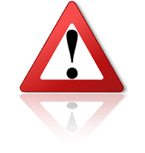 We have been informed of a phishing attempt trying to impersonate NewWork Belgium S.A. and requesting a 14 day credit period.
Please be very careful when contacted by:
newworkbelgium@outlook.be
For the correct contact information, please visit
http://www.newwork.be
and always make sure the email domain matches the website's or (like in this case) it is posted on their contact information.
When you are in doubt of the veracity of a deal, please feel free to contact us.
Trade Safe!
Pepe Bermúdez
Marketing & Sales www.TheBrokerSite.com
Phone: +31 765658275
LinkedIn Profile:
http://nl.linkedin.com/in/pepebermudez
MSN-Skype & Trillian: www.TheBrokerSite.com
AIM & G-Talk: Pepe@TheBrokerSite.com
Yahoo! Messenger: Pepe_TheBrokerSite