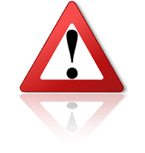 With the risk of landing myself another lawsuit I do want to warn you against this company:
M&S REMARKETING
Dominik Mackowiak
broker@ms-remarketing.de
Am Steenöver 10c, Ganderkesee 27777
Germany
Please do not deal with this company and when you do decide to deal with them make sure NOT to send payment upfront.
We have many complaints listed against this company and actually got 2 more just this week.
We warned against them earlier this year but they are still trading. Most of the times they send defective memory where they sell it as new/refurbished.
Trade Safe,
Mario Biemans
Managing Director www.TheBrokerSite.com
Organizer of The www.EuropeanBrokerMeeting.com
Phone:
+31 765658275
LinkedIn Profile:
http://nl.linkedin.com/in/mariobiemans
MSN-Skype: mario.biemans
Related Notes:
Please be careful when trading with M&S Remarketing, Dominik Mackowiak, Dominik Mackowiak