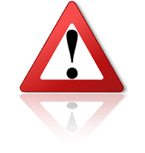 We have been informed of yet another attempt to request a B2B account credit of 14 or 21 days payment terms for a company which does not represent AKKA Group. Please be very careful when contacted by:
Mr. Jean Pernet
ALTI S.A.
88, Rue de Villiers
92300 Levallois Perret - France
SIREN: 401595483
SIRET: 40159548300066
Tel : +33 176400473
Fax : +33 173790454
Email: jean.pernet@altifrance.com --- altifrance@aim.com
In the past, they had been using several domains and different company names to approach IT Traders. Always make sure to verify with the real company and to check the validity of their information.
If you need reference of any company, please feel free to
contact us
.
Trade Safe!
Pepe Bermúdez
Marketing & Sales www.TheBrokerSite.com
Phone: +31 765658275
LinkedIn Profile:
http://nl.linkedin.com/in/pepebermudez
MSN-Skype & Trillian: www.TheBrokerSite.com
AIM & G-Talk: Pepe@TheBrokerSite.com
Yahoo! Messenger: Pepe_TheBrokerSite
Related Notes:
A list of African Scammers by ITDistri
Fraud Warning :: Hiding Behind the Name of Akka Informatique Et Systemes
Another Fraud trying to hide behind the real company Akka Informatique