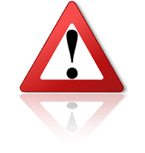 We have been warned against the company Magic Art Traders Ltd. for being suspected of scam. They have contacted our members asking for a credit line by submitting false and faulty contact information and trying to get a delivery to a different warehouse.
Please be very careful when contacted by:
Tom Marwood
or
Mark Jones
MAGIC ART TRADERS LTD
Kemp House 152-160, ECV1 2NX London. UK
... With delivery to Hartshill Business Park.
This company has never been a member on www.TheBrokerSite.com and their company structure is ambiguous.
When in doubt of a new company or contact, please feel free to ask us for a recommendation.
Trade Safe!
Pepe Bermúdez
Marketing & Sales www.TheBrokerSite.com
Phone: +31 765658275
LinkedIn Profile:
http://nl.linkedin.com/in/pepebermudez
MSN-Skype & Trillian: www.TheBrokerSite.com
AIM & G-Talk: Pepe@TheBrokerSite.com
Yahoo! Messenger: Pepe_TheBrokerSite