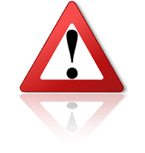 Very recently, we have been approached for information on the news items in which we warned against Hightech Syteme in Germany. Companies are pressing charged against Margrid Undorf (Birgrid Margrid Ingrid Undorf) and her ex-husband Erich Koch (Atedeva or Erik Koch) for fraud.
These are the related articles:
Fraud warning IT-Services Koch in Germany
Fraud Warning :: HighTech Systeme in Germany
Fraud Warning: New name for old fraud, please make sure not to deal with Innovation Systems Germany Peter Brand. They are the same as Hightech Systeme Germany
In the last 2 weeks, police reports have been raised to find them.
Please be very careful when contacted by a new company or credit applicant with any of the domains, names or numbers listed in our articles and consider these contacts dangerous.
Trade Safe!
Pepe Bermúdez
Marketing & Sales www.TheBrokerSite.com
Phone: +31 765658275
LinkedIn Profile:
http://nl.linkedin.com/in/pepebermudez
MSN-Skype & Trillian: www.TheBrokerSite.com
AIM & G-Talk: Pepe@TheBrokerSite.com
Yahoo! Messenger: Pepe_TheBrokerSite