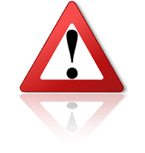 We have received a notification of a company in China who has been sending counterfeit products which were stopped at 2 different customs for destruction. Please be careful when trading with Teleplus:
Teleplus TBK Electronic Co., LTD.
Yusuf Aktay
Tel: +852 23012990
eMail: teleplusyusuf@gmail.com
Rm. 405 Hart Avenue
Plaza 5-9 Hart Avenue
Thim Sha Tsui Kowloon
Hong Kong
At the beginning of the year, Apple iPhones and Samsung Phones we stopped at the French and Spanish Customs under Trademark Infringement of the brands, later confirmed by both brands. The pieces were withheld and later destroyed.
Trade Safe!
Pepe Bermúdez
Marketing & Sales www.TheBrokerSite.com
Phone: +31 765658275
LinkedIn Profile:
http://nl.linkedin.com/in/pepebermudez
MSN-Skype & Trillian: www.TheBrokerSite.com
AIM & G-Talk: Pepe@TheBrokerSite.com
Yahoo! Messenger: Pepe_TheBrokerSite