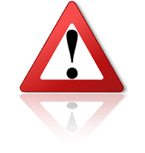 We have been informed that this company is still active. Please be very careful when contacted by:
Arnold Elijah
Sales Manager
IT Source Limited
NO. 458, Fushan Road,New District Pudong Area,
Shanghai, 201205 ,P,R China
P:+86 (021) 6197 1936
P:+86 (021) 5081 9397
F:+86 (021) 5894 0309
Email: Arnold.e@itsourceinc.net
Msn: Arnold.elijah@hotmail.com
Aol/Skype:Arnoldelijah13
www.itsourceinc.net
Recently, they sold one of our members 15 iPads and sent him a worthless Gbic instead. Here is our previous warning:
Warning :: IT Source Limited
When you are in doubt of a company, please feel free to contact us.
Trade Safe!
Pepe Bermúdez
Marketing & Sales www.TheBrokerSite.com
Phone: +31 765658275
LinkedIn Profile:
http://nl.linkedin.com/in/pepebermudez
MSN-Skype & Trillian: www.TheBrokerSite.com
AIM & G-Talk: Pepe@TheBrokerSite.com
Yahoo! Messenger: Pepe_TheBrokerSite