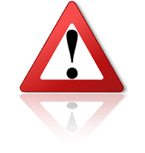 Please watch out when being offered products by this company:
Poly Tech
Contact: Dave Ambrose
Address: 8 Zion Place, Gravesend, Kent, DA12 1BH. UK.
Domain: www.polytechnicsdata.biz
We have been informed that,
r
ecently, they managed to buy the following products with stolen credit card details from one of our members:
ST1000LM010
– 1TB SATA 2.5" X 46
MK2576GSX
– 250GB SATA 2.5" X 120
HTS545050A7E380
– 500GB SATA 2.5" X 20
Please
contact us
if these products are being offered to you.
Related warnings:
Watch out for enquiries@polytechnicsdata.biz Robert Foster Polytechnicsdata.biz
Trade Safe!
Pepe Bermúdez
Marketing & Sales www.TheBrokerSite.com
Phone: +31 765658275
LinkedIn Profile:
http://nl.linkedin.com/in/pepebermudez
MSN-Skype & Trillian: www.TheBrokerSite.com
AIM & G-Talk: Pepe@TheBrokerSite.com
Yahoo! Messenger: Pepe_TheBrokerSite