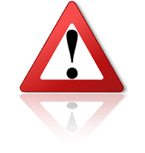 Please be very careful when trading with this company:
GRAYTON
Contact : Daniel J Farrell
Address: Unit 11B, Belvedere Industrial Estate, Fishers Way, Belvedere Kent, DA17 6BS. United Kingdom
Phone: +44 2078594531
Fax: +44 2070228782
Website: www.grayton.co.uk
They contacted one of our members and tried to get goods on credit. We just checked them out and several indicators tell us this is not a good company. When we called the company and asked for Trade References they disconnected.
Trade Safe!
Mario Biemans
Managing Director www.TheBrokerSite.com
Organizer of The www.EuropeanBrokerMeeting.com
Phone:
+31 765658275
LinkedIn Profile:
http://nl.linkedin.com/in/mariobiemans
MSN-Skype: mario.biemans