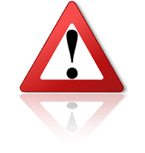 We have been notified of yet another attempt to hide behind the good name of ADP France. Please be very careful and make sure you verify the domains used to contact you. The following contact is asking for credit:
ADP GSI FRANCE
Contact: Fabregue Christian (Purchase manager)
Domain: www.france-adpgsi.com (Please note this domain was just
registered recently
)
The domain of the REAL company is: www.fr.adp.com. Please make sure to always check with them for the veracity of their contact.
These are the warnings we have posted in previous attempts:
Phishing Alert for achats@camnegoce.com, durandh@osiatisfrance.com, contact@adpgsi-france.fr and henry@sqligroup.com
A list of African Scammers by ITDistri
When you are in doubt of a new company, please feel free to
contact us
.
Trade Safe!
Pepe Bermúdez
Marketing & Sales www.TheBrokerSite.com
Phone: +31 765658275, +1 3472846827
LinkedIn Profile:
http://nl.linkedin.com/in/pepebermudez
MSN-Skype & Trillian: www.TheBrokerSite.com
AIM & G-Talk: Pepe@TheBrokerSite.com
Yahoo! Messenger: Pepe_TheBrokerSite