Posted by Pepe on October 28th, 2010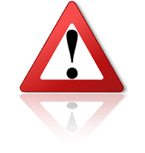 Last night 350 HP laptops were stolen from our long time member Jarvis Tech Ltd.
Please BEWARE if you are offered a quantity of HP notebooks 6545B (part code NN247EA) and contact Jarvis immediately. There is no current stock of this part number in the channel.
A list of serial numbers is being gathered should you want to check any stock that you are offered.
Please contact Catherine at Jarvis as soon as you are offered these laptops:
Catherine Axtell
catherine@jarvistech.co.uk
Sales Manager
Jarvis Tech Ltd
HP GOLD PARTNER
Ph : 0044 (0) 1827 839119
Fx: 0044 (0) 1827 839060
Trade Safe!
Pepe Bermúdez
Marketing & Sales www.TheBrokerSite.com
Mobile: +52 (1) 55 5456 2816
LinkedIn Profile: http://nl.linkedin.com/in/pepebermudez
MSN-Skype & Trillian: www.TheBrokerSite.com
AIM & G-Talk: Pepe@TheBrokerSite.com
Yahoo! Messenger: Pepe_TheBrokerSite