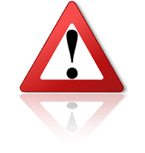 We have been informed that one of our members sent this company a 50% down payment on HP Switches but never got anything delivered.
Please be careful when contacted by All IT Center Limited:
All IT Center Limited
Address: Floor,Peninsula center ,67mody road ,T.S.T East, Kowloon
Phone: +852 30717761
Fax: +852 28106908
E-mail: sales1@allitcl.com
Y-mail: sunny9204@yeah.net
Skype: sunny.liu885 and Ford_morgan
ICQ: 670015383
Website: allitcl.angelfire.com and www.itrademarket.com/profile.html-Sunny92
When contacted by a new buyer, always make sure to research their company information, visit our
news page
or
contact us
.
Trade Safe!
Pepe Bermúdez
Marketing & Sales www.TheBrokerSite.com
Phone: +31 765658275, +1 3472846827
LinkedIn Profile:
http://nl.linkedin.com/in/pepebermudez
MSN-Skype & Trillian: www.TheBrokerSite.com
AIM & G-Talk: Pepe@TheBrokerSite.com
Yahoo! Messenger: Pepe_TheBrokerSite