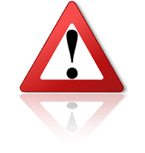 We have been informed of a phishing attempt trying to impersonate CSC from France and requesting a 30 day credit period.
Please be very careful when contacted by any person under the domain
csc-france.eu
. One of our members was contacted by Frederic Blanchard with the following message:

"...

we are CSC one of the French largest specialist electrical-computer retailing and services
company.
... ...
We would like to open an account with your company for 30 days or less payment after we receive the invoice.

So you can submitted for a credit please find attached our company detail .
..."
The domain is registered in Germany and has no landing page.
They use several contact details which match the real company. Please make sure to contact them directly at CSC.com with the details:

CSC.com
La Défense 5 , Immeuble Le Balzac
10 Allée des Vosges
92400 Courbevoie
Tel: +33 1 55 70 70 70
When in doubt of a company, please feel free to contact us.
Trade Safe!
Pepe Bermúdez
Marketing & Sales www.TheBrokerSite.com
Phone: +1 3472846827
LinkedIn Profile:
http://nl.linkedin.com/in/pepebermudez
MSN-Skype & Trillian: www.TheBrokerSite.com
AIM & G-Talk: Pepe@TheBrokerSite.com
Yahoo! Messenger: Pepe_TheBrokerSite