Identity Fraud:: Make sure not to deal with josef.s@100mega-distri.cz
19/02/201507/09/2018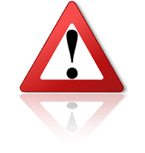 Dear Traders,
One of our members notified us of a case of Identity Fraud.
The Fraud uses:
josef.s@100mega-distri.cz
100MEGA Distribution s.r.o
www.100mega-distri.cz
Železná 681/7
BRNO-JIH, HORNÍ HERŠPICE
619 00 BRNO 19
Mr Josef Sedivý
Tel:+420538890059
VAT: CZ60707968
Please note 100Mega Distribution is a real company but their domain name is
www.100mega.cz
!!!
The domain www.100mega-distri.cz is recently registered in France, where most identity theft scammers seem to work from.
Trade Safe,
Mario Biemans
Managing Director
www.TheBrokerSite.com
Organizer of The
www.EuropeanBrokerMeeting.com
Phone:
+31 621546725
LinkedIn Profile:
http://nl.linkedin.com/in/mariobiemans
MSN-Skype: mario.biemans
11th European Broker Meeting Athens Hilton October 8&9, register now and save 100's