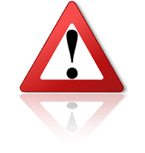 Dear Trader,
Please watch out when trading with the following company:
Euro Communication Distribution Ltd.
Steven Athwal, Managing Director, steve@ecdltd.com
Mr. Sam Mistry, Sales, sam.mistry@ecdltd.com or sammistryecd@hotmail.com
Units 3-5, Wednesfield Business Park, Waddens Brook Lane, Wolverhampton WV11 3SF, UK
www.ecdltd.com
This company was on TBS but we had to remove them because of several unsolved complaints. Please be careful when dealing with this company and our advise is never to send them upfront payment.
Please contact me for further details when you are considering dealing with this company.
Trade Safe,
Mario Biemans
Managing Director
www.TheBrokerSite.com
Organizer of The
www.EuropeanBrokerMeeting.com
Phone:
+31 621546725
LinkedIn Profile:
http://nl.linkedin.com/in/mariobiemans
MSN-Skype: mario.biemans
11th European Broker Meeting Athens Hilton October 8&9, register now and save 100's