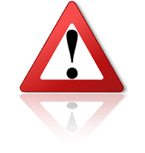 Over the past few days, several companies have asked about Duckfish Electronics, LLC. We have not been able to extend a recommendation. Today, we received feedback from one of our members and their first deal with them. Please be careful when contacted by:
DuckFish Electronics, LLC.
Address 1: 11835 W Olympic Blvd., Los Angeles, CA 90064
Address 2: 1209 Evergreen Point Rd, Medina, WA
Domain: duckfishelectronics.com
Our member bought from them A/B Grade products, receiving C grade and broken equipment. When they returned the broken pieces, they received broken pieces back again, till the warranty was expired.
We recommend to use an escrow service or pay with PayPal (as their website says) and express the condition of the products you are buying very well in the purchase order.
Trade Safe!
Pepe Bermúdez
Marketing & Sales www.TheBrokerSite.com
Phone: +1 3472846827
LinkedIn Profile:
http://nl.linkedin.com/in/pepebermudez
MSN-Skype & Trillian: www.TheBrokerSite.com
AIM & G-Talk: Pepe@TheBrokerSite.com
Yahoo! Messenger: Pepe_TheBrokerSite