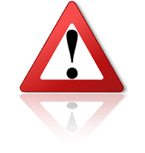 We are being informed of a Fraud Attempt contacting traders behind the good name of our member Dr-Computer-Biz. Please be very careful when you are approached with this domain name:
www.DrComputer.Biz
This domain is registered in The United States since February of this year. The registrar uses the email
mbrodko@hotmail.com
, and is also an attempt to impersonate Marcin Brodkom (whose real email is marcin@laptop-wholesale.co.uk) and should be treated as phishing.
The REAL domain should read www.dr-computer.biz. To contact Dr-Computer-Biz, please reach for Patrick at +44 7764744878 or visit his profile:
Dr-Computer-Biz
Trade Safe!
Pepe Bermúdez
Marketing & Sales www.TheBrokerSite.com
Phone: +1 3472846827
LinkedIn Profile:
http://nl.linkedin.com/in/pepebermudez
MSN-Skype & Trillian: www.TheBrokerSite.com
AIM & G-Talk: Pepe@TheBrokerSite.com
Yahoo! Messenger: Pepe_TheBrokerSite