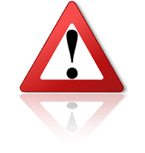 We have been notified against this company and, although we have raised warnings in the past, they seem to be still active. Please be very careful when contacted by:
Castle Tech Limited
Contact: Vivian LEE (Regional SM)
Address: No.528 South Pudong Road, Shanghai 200120, PR China
Phone: 021-68644796
Fax: 021-68804855
e-Mail:Vivian@castle-tech.org
URL: www.castle-tech.org & www.castletech.icoc.cc
Although we are informed they have a valid license, the address belongs to the Stock Exchange and has no offices of theirs there.
Please also refer to our previous warning:
Fraud Warning Do NOT deal with Jules@castle-tech.org Castle Tech from China
Other contacts include:
Ruth Bensusan
e-Mail: ruth@castle-tech.org
Skype: Ruth.Bensusan
Joyce Lee
e-Mail: Joyce@castle-tech.org
Skype: Joyce.castletech
Cima Mark
e-Mail: Cima@castle-tech.org
Skype: cima.mark
Please always check with us before buying from a new supplier we will investigate for you and reduce the risk of cases like this.
Trade Safe!
Pepe Bermúdez
Marketing & Sales www.TheBrokerSite.com
Phone: +1 3472846827
LinkedIn Profile:
http://nl.linkedin.com/in/pepebermudez
MSN-Skype & Trillian: www.TheBrokerSite.com
AIM & G-Talk: Pepe@TheBrokerSite.com
Yahoo! Messenger: Pepe_TheBrokerSite