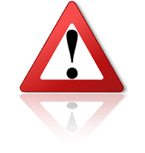 Dear Traders,
Please watch out for this Fraud:
Jason Martin
Micronet Tech
84 Albert Hall Mansions, Prince Consort Road
London
Tel: +44(0) 843 886 0402
Fax: +44 (0) 843 886 0404
Skype: micronetsales@aol.com
This company has been contacting other traders pretending to be a "Micro D Company" and also using the VAT number from Micro-D Ltd..
Please note Jason Martin and Micro-D Ltd. are in NO way related.
Micro-D Ltd. is a real company we have known for years their details are:
Micro-D Ltd.
Director Bernie Kersh
Email: bernie@microd.co.uk
Website: www.microd.co.uk
Tel: +44 1616531813
VAT: GB154405625
Please make sure to deal with the real Micro-D Ltd. only, when in doubt about a company contact us.
Trade Safe,
Mario Biemans
Managing Director
www.TheBrokerSite.com
Organizer of The
www.EuropeanBrokerMeeting.com
Phone:
+31 621546725
LinkedIn Profile:
http://nl.linkedin.com/in/mariobiemans
MSN-Skype: mario.biemans
www.EuropeanBrokerMeeting.com Hilton Athens 8&9 of October meet the companies you are trading with!