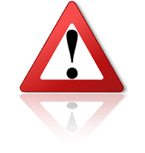 We have been notified against this company by one of our members who bought LCDs from them and has not received any products, and while trying to solve, they have stopped all communication. Please be very careful when contacted by:
CHAKS INTERNATIONAL
Contact:
Hasna Achbarrou
Address:
21 boulevard Bessiéres, 75017 Paris
2nd Address:
SM Office11-254-B, AJM AN, United Arab Emirates
email:
trade@chaksinternational.com
Domain:
chaksinternational.com
Apparently, several contacts are having the same problem with them and we have found warnings online against this company with the same MO.
Please be very careful and do NOT send prepayments. When you are in doubt of a company, please feel free to contact us. Always check with us before buying from a new supplier we will investigate for you and reduce the risk of cases like this.
Trade Safe!
Pepe Bermúdez
Marketing & Sales www.TheBrokerSite.com
Phone: +1 3472846827
LinkedIn Profile:
http://nl.linkedin.com/in/pepebermudez
MSN-Skype & Trillian: www.TheBrokerSite.com
AIM & G-Talk: Pepe@TheBrokerSite.com
Yahoo! Messenger: Pepe_TheBrokerSite