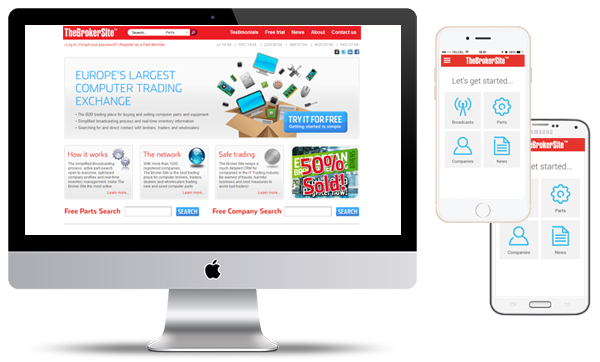 We are happy to announce the new redesign of our App for www.TheBrokerSite.com!
Now, you can take Europe's Largest Trading Exchange for the computer industry with you. Simply visit your App Store or Google Play to load The Broker Site App on your smartphone or tablet.
Send, Receive and Search for Want-To-Buy and Want-To-Sell offers from our Broadcast. Never miss an opportunity to close a deal!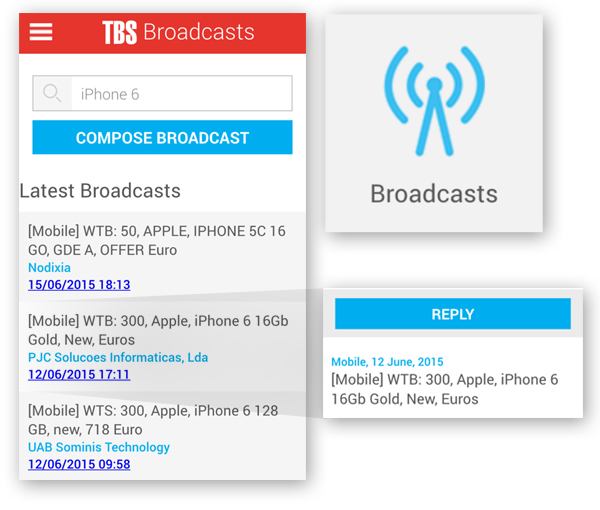 Looking for parts? Perform a search from wherever you are and Request For Quotes from verified members of our network. Our inventory list has over 2.5 Million line items!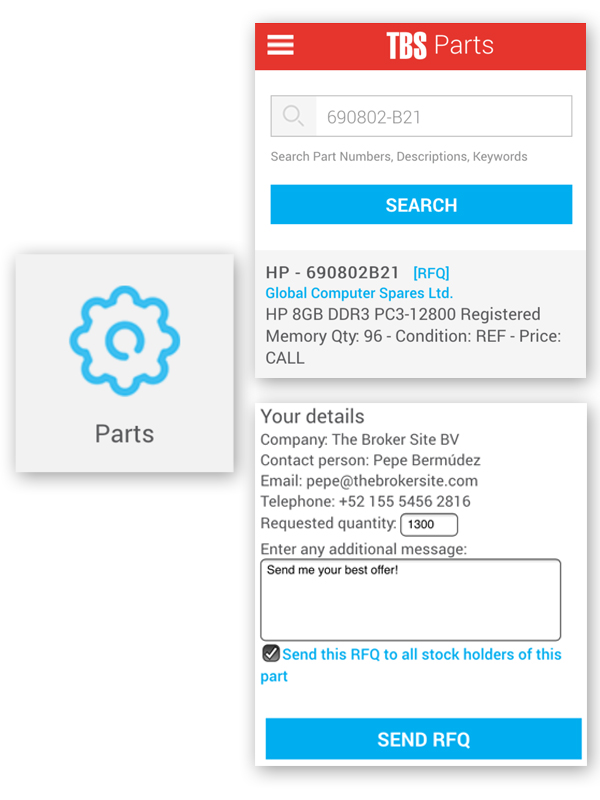 Contact any TBS Member! Just look for a contact person, a company name, a specialy or even the country in which it is located. Separate your personal agenda and your business contacts easily!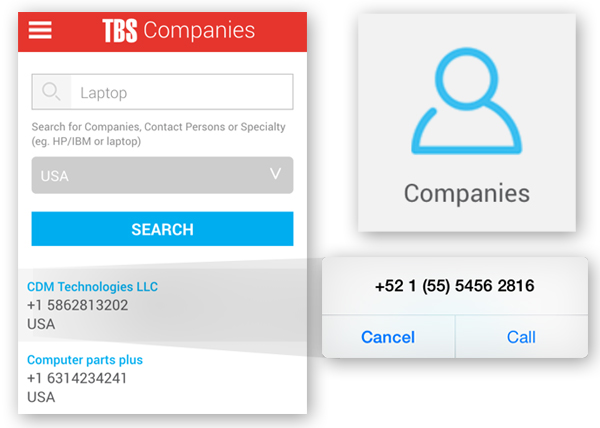 All while on the road! With our mobile site and App you basically have full time access to our services!
You can download the TBS App in the Apple and Android App store just search for "The Broker Site".


Trade Safe!
Pepe Bermúdez
Marketing & Sales www.TheBrokerSite.com
Phone: +31 765658275, +1 3472846827
LinkedIn Profile:
http://nl.linkedin.com/in/pepebermudez
MSN-Skype & Trillian: www.TheBrokerSite.com
AIM & G-Talk: Pepe@TheBrokerSite.com
Yahoo! Messenger: Pepe_TheBrokerSite