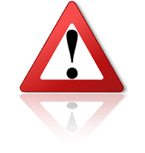 We have been informed against a fraud attempt using the good name of AceHardware to buy a large ammount of memory. Please be very careful when contacted with the following details:
Ace Hardware Intl.
Contact:
Arthur Membrecht
(Project Data - Telecom)
eMail:
info@acehardwareintl.nl
(Mail forwarder)
Phone:
+31 848701065
(Personal assistant mailbox)
Address:
Prins Bernhardplein 200, 1097 JB Amsterdam, Noord Holland, The Netherlands

One of our members spoke to the HR Manager of the REAL company AceHardware.com, and they confirmed the address was unknown, the contact person was not recognized and AceHardware does NOT have a store in Europe.
When in doubt of a new contact, please feel free to ask us.
Trade Safe!
Pepe Bermúdez
Marketing & Sales www.TheBrokerSite.com
Phone: +1 3472846827
LinkedIn Profile:
http://nl.linkedin.com/in/pepebermudez
MSN-Skype & Trillian: www.TheBrokerSite.com
AIM & G-Talk: Pepe@TheBrokerSite.com
Yahoo! Messenger: Pepe_TheBrokerSite