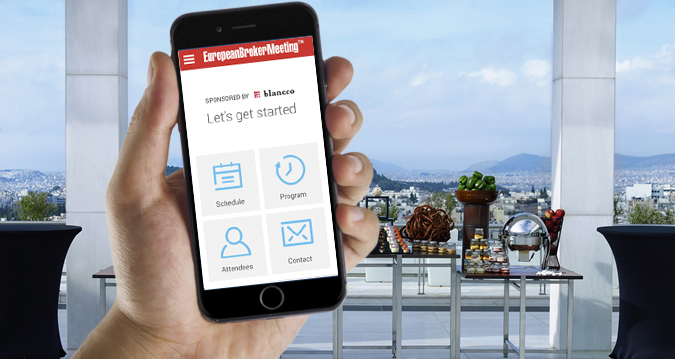 As of today, you can start planning your meetings via our online meeting scheduler on www.EuropeanBrokerMeeting.com. Just log in with your username and password and go to "scheduler" or "attendees" to plan your meetings. You can also take the scheduler with you at all times thanks to our new EuropeanBrokerMeeting.com App!
Schedule, request and confirm your meetings with other attendees before you arrive in Athens! Simply select a company representative and see which time slots you both have available for meetings.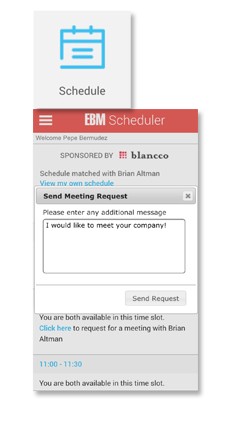 Search for any attendee, call and find them using their profile picture!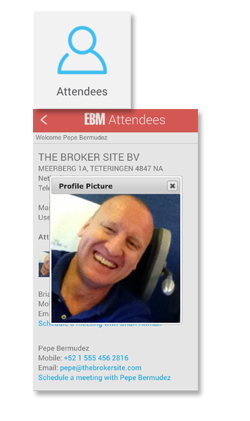 Always keep track of the next activity by visiting the program or contacting us for information and assistance!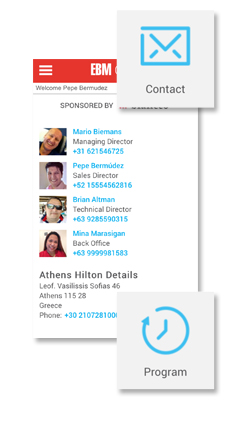 You can download the TBS App in the Apple and Android App store just search for "European Broker Meeting".


Trade Safe!
Pepe Bermúdez
Marketing & Sales www.TheBrokerSite.com
Phone: +31 765658275, +1 3472846827
LinkedIn Profile:
http://nl.linkedin.com/in/pepebermudez
MSN-Skype & Trillian: www.TheBrokerSite.com
AIM & G-Talk: Pepe@TheBrokerSite.com
Yahoo! Messenger: Pepe_TheBrokerSite