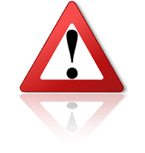 Dear Traders,
Please watch out for the following email that is being sent from sbennett@azlan.com so it appears to come from the real company Azlan.com but when you reply you send to sbennett.azlan@yahoo.co.uk!
sbennett.azlan@yahoo.co.uk is a Fraud and this is the email he sends:
""Hi Mario,
We are Azlan Tech Data, one of the world's largest IT Distribution companies, we offer a complete range of channel-enabled services that provide reseller partners with both the capacity and the capability to meet the demands of their customers in the most agile and economic way.
We provide various Cisco products and IT solutions that meet your need and satisfies your customers wants, Our focus is on your growth, both for our customers and our vendor partners. No matter what your size, in-house capability or customer requirements, you have access to our skills, knowledge and resources.
Please feel free to go through our attached stock list and do not hesitate to contact us in case you might need us to help you with your query.
Hope to be your IT solutions and Cisco supplier.
Thank you.
Simon Bennett Sales and Operations Manager
TD Azlan 740 Birchwood Boulevard Warrington WA3 7PS
Website: www.azlan.co.uk
Direct Tel:+447031912509
Tel: +447031967884
Tel: +447031952377
Tel: +447031926396
Fax: +447005921657""
Please make sure not to deal with sbennett.azlan@yahoo.co.uk and contact us whenever you deal with a new supplier and we will help you do a back ground check.
Trade Safe,
Mario Biemans
Managing Director
www.TheBrokerSite.com
Organizer of The
www.EuropeanBrokerMeeting.com
Phone:
+31 621546725
LinkedIn Profile:
http://nl.linkedin.com/in/mariobiemans
MSN-Skype: mario.biemans
11th European Broker Meeting Athens Hilton October 8&9, register now and save 100's