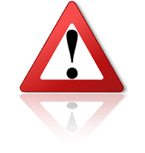 Dear Traders,
There is a FRAUD operating pretending to be the REAL company Westcoast from the UK.
The fraud uses the domain name westcoast-uk.com, the correct domain name for Westcoast is westcoast.co.uk!
This is the email the FRAUD sends:
""Dear Mario
Further to our today's telephone conversation, my name is Andrew Newberry Purchasing Director at Westcoast Limited.
First of all i would like to introduce our company, Westcoast Limited was founded in 1984, specialized in IT, consumable, software and electrical spectrum, and has grown to become the number one UK distributor for many of our vendors and customers.
Within the last 10 years, Westcoast Limited has become a top UK distributor / reseller.
Westcoast partner with the world's strongest distributors and vendors to cover a full range of products and services to offer the best possible price to our customers.
We have built long established reputation and forged strong and lasting business relationships on the principles of trust, investment in our people and ethical business practices.
Westcoast sell to all types of customer including large corporate commercial resellers, high street retailers, value add system-integrators and everything in-between. These customers cover many different vertical markets and disciplines and Westcoast ensure we understand these areas as well as what our vendor's can offer in them. It means we can help our customers successfully sell into Public Sector, Retail, Corporate and Small Businesses, and much more besides.
Finally within the last year we have seen a sharp increase in clients, we are constantly looking for new market and new business opportunities to fulfill our customer's needs in order to expand our company.
Would you be interested to enter further discussions, please reply to this email stating the following facts:
-Your lead time
-Your trading account terms
-Your European delivery arrangements
Thank you for your time and looking forward to hearing from you.
Best regards,
Mr Andrew Newberry
Sales Director
Tel:+44 843 289 6430
Mob:+44 746 645 5439
Email:andrew.newberry@westcoast-uk.com""
PLEASE NOTE ANDREW NEWBERRY IS A DIRECTOR AT WESTCOAST HIS EMAIL ADDRESS IS JUST NOT andrew.newberry@westcoast-uk.com.
Trade Safe,
Mario Biemans
Managing Director
www.TheBrokerSite.com
Organizer of The
www.EuropeanBrokerMeeting.com
Phone:
+31 621546725
LinkedIn Profile:
http://nl.linkedin.com/in/mariobiemans
MSN-Skype: mario.biemans
Meet the people you are trading with at the 11th www.EuropeanBrokerMeeting.com Athens October 8&9, more that 320 traders registered already!