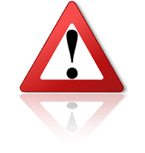 Dear Traders,
Please make sure not to deal with people contacting you as www.qwerty-bv.nl, they are identity frauds.
Qwerty BV is a real company but their domain name is www.qwerty.eu!
The frauds using qwerty-bv.nl are contacting traders all over the world and asking for credit terms, please make sure not to deal with them.
The frauds are using the following details:
Qwerty BV
General Manager: Mr Remko Rijs
E-mail: remko.rijs@qwerty-bv.nl
Telefoonnummer: (+31) 412-788108
Please always contact us when you want to start trading with a new supplier or customer and we will check them out for you.
Trade Safe,
Mario Biemans
Managing Director
www.TheBrokerSite.com
Organizer of The
www.EuropeanBrokerMeeting.com
Phone:
+31 621546725
LinkedIn Profile:
http://nl.linkedin.com/in/mariobiemans
MSN-Skype: mario.biemans
Meet the people you are trading with at the 11th www.EuropeanBrokerMeeting.com Athens October 8&9, more that 330 traders registered already!