We are happy to hear from Mike Harrop, Director, Corporate Remarketing at TES-AMM (Europe) Ltd, about the role The European Broker Meeting had played in their recent acquisition of Combro Technology.

At last year's www.EuropeanBrokerMeeting.com in Dublin, the directors of Tes-Amm Europe and Combro Technology met and began working closely together.
The relationship grew from strength to strength and due to this initial meeting, Tes-Amm Europe are now pleased to announce the recent acquisition of Combro Technology Ltd. based in Bury (Manchester), England.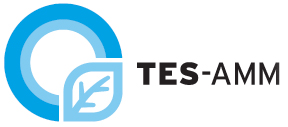 Matt, Alex and the entire staff from Combro will remain in place and have been joined by Mike & Matthew Harrop the existing Tes-Amm team in Manchester.
This acquisition will bring about benefits to customers on both domestic and international levels and will of give Tes-Amm a more competitive edge and enable us to offer a greater range of services including Asset management, ITAD processing and IT Trading.
This acquisition will add to Tes-Amm's phenomenal growth over the last 3 years as we continue to move closer to our corporate mission of becoming the leading ITAD and Electronics waste recycler in the world.

All the best to our members!
To read more about our attendees experience of The European Broker Meeting, please visit our
Testimonials page
!
Trade Safe!
Pepe Bermúdez
Marketing & Sales www.TheBrokerSite.com
Phone: +1 3472846827
LinkedIn Profile:
http://nl.linkedin.com/in/pepebermudez
MSN-Skype & Trillian: www.TheBrokerSite.com
AIM & G-Talk: Pepe@TheBrokerSite.com
Yahoo! Messenger: Pepe_TheBrokerSite